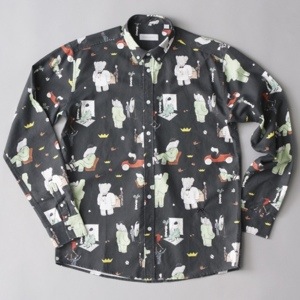 Really excited to be writing about this shirt, it is a pre-order with alot of hype behind it and for good reason. Soulland x BaBar! The iconic cartoon from the 80s is back and looking better than ever.
Soulland, the Danish brand, has released a number of BaBar branded tops including jumpers, shorts and tees. I picked the black shirt to talk about today.
Our Instagram followers really took well to this top so I thought it should only make sense that we write an article about it.
It is worth a share so use the share buttons at the bottom of the page to show your mates. Let us know your thoughts with the comments below.
This is currently on pre-order, more info by following the link below…