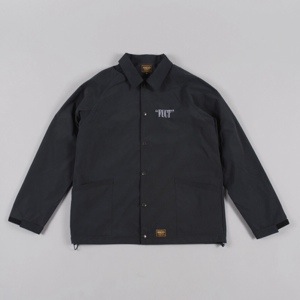 Want a premium jacket choice for winter?
Check this windcheater by "Fuct SSDD" the matte black finish & embroidery on the chest and back does it for me, a well designed piece with a 'zip and snap button closure' ready to keep you warm for those chilled windy mornings / frosty evenings. The jacket itself is also made with polystyrene & nylon mix.
The guys at the Goodhood Store have it in stock, have a look the links here.
Franco Federico