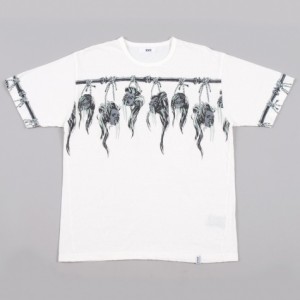 New release from the guys at Goodhood, this is the Shrunken Heads Crew Tee from Neighorhood!
Made from a rich white cotton, it has 7 shrunken heads on the front. Don't be fooled by this pic however, this is a off-white and not a bright white.
Goodhood say this has a lightweight, vintage feel.
If you would like more info on this tee go visit the guys at Goodhood by clicking here >>