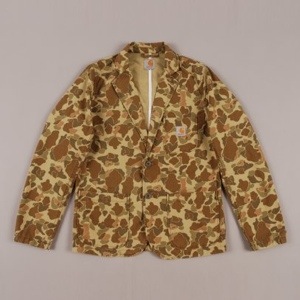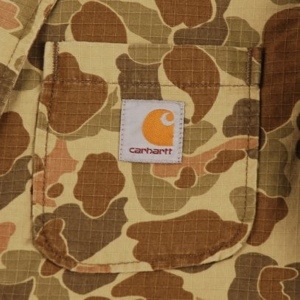 The Stockroom is proud to bring you this spot on piece from Cahartt. Part of the camo range, this blazer will be perfect for any outdoor pursuits.
It is part of Cahartts SS13 range and you won't be disappointed with the quality in this piece.
Usual run down of itinerary include 100% cotton, three front pockets and the Cahartt logo on the front.
This top could be part of your collection, follow the link below to take you to Goodhood who can help you further!
Help the Stockroom spread the word about our blog, use the share buttons below! We appreciate it!