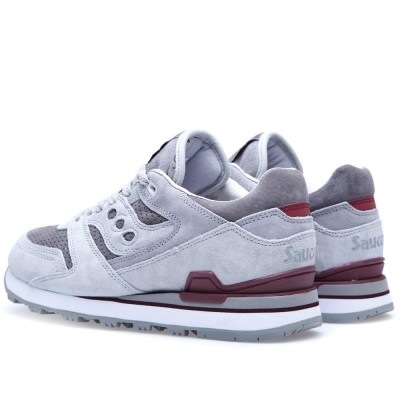 The summer is almost here, the sun is trying its best to break through and we at The Stockroom are busy sorting out the freshest apparel for the summer.
I came across this dope collaboration on End Clothing, big fan of White Mountaineering so when I found they had collab'd with Saucony I was very excited.
Made suede, this grey and red sneaker looks as good as it gets. With that trainer/running feel saucony brings and the style which we all associate with Mountaineering.
As mentioned this can be found at End Clothing by clicking here >>