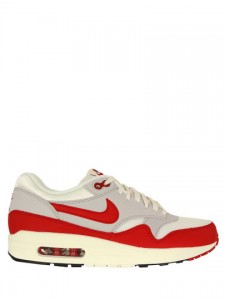 Nike Air Max 1 OG Sail University
We have a treat for you this afternoon! New arrivals at Coggles, and what a pair of sneaks! Massive fan of the OG range of Air Max and these look fantastic!
Similar to last seasons OG model and in many cases identical. If you missed these fantastic sneaks the first time round then definitely pick up a pair today.
The Sail Grey & University Red sneaks are delightful, good looking and have a strong sense of style about them.
Really liking the fresh drops from Coggles, I recommend you head over there by following the link below.
Nike Air Max at Coggles >>