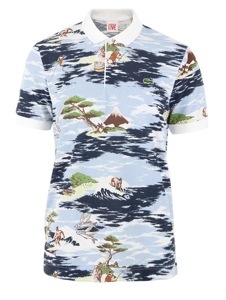 At the Stockroom we are preparing for summer and we feel you should too. That is why we have found this colourful polo from Lacoste live. The polo is a bold move for Lacoste and boasts a lively coloured top.
Light blue to reflect the sea and island top print.
If you like what you see in the picture below, then head over and see the guys at Coggles to find out more. Don't forget to share or comment on this, we want to hear from you!