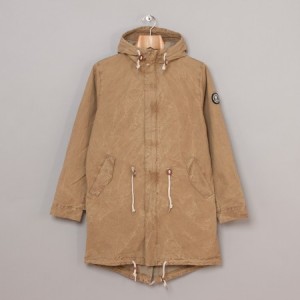 A huge hit on our Tumblr account over the weekend! You guys really enjoy quality when you see it. It doesn't get much better than this! Beautifully crafted Norse Projects x Oi Polloi. It really makes for a great jacket.
To give you a low down on the makeup of this jacket – made with 100% cotton, washed fabric and two front pockets.
At The Stockroom we love Norse Projects and Oi Polloi, so to have a collaborated piece is something we think is pure dope.
Don't forget to share or comment your feelings on the jacket in the area below.
Available at Oi Polloi >>