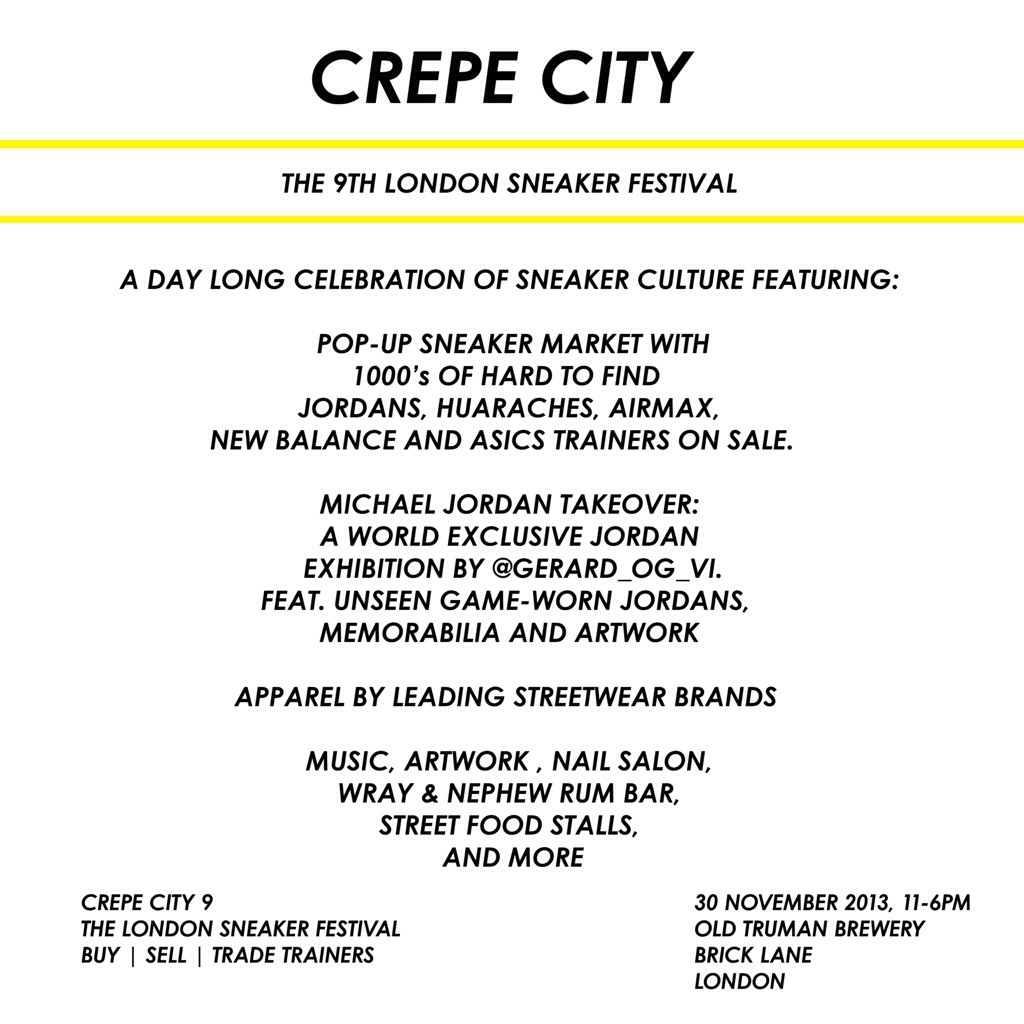 Rare kicks all about the place, make sure you get yourself down to The Old Truman Brewery, on 30th at the end of this month for London's premium sneaker festival, whether you're looking for a specific pair of Air Max, New Balance, Huaraches, Asics, Jordans or even just new a pair of sneakers to add to your collection this is the place to be.
Not only just celebrating trainers, but the sneaker culture that surrounds it including fashion, music and art. With all this you're bound to see something you like. Even though queuing is likely to be inevitable we suggest you go down with early timing to avoid those fat lines.
A few members of the stockroom will be attending, tweet us a picture of any purchases or anything of interest, see you there.
more info, click here.
Franco Federico