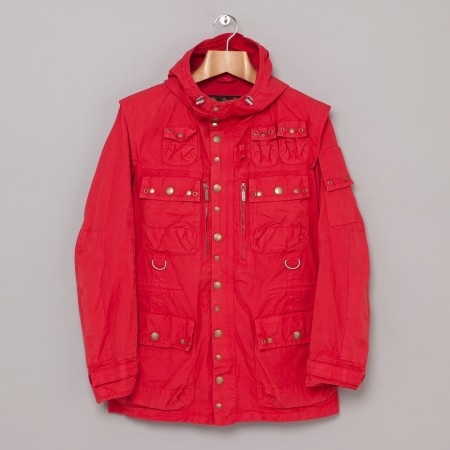 Brand new at Oi Polloi, introducing the Barbour Ki To Vintage Cotton Hunting Jacket in fantastic red.
The first thing to mention about this jacket is the number of pockets it has, it is also made from 100% washed cotton. So much detail has been put into this jacket and you can see why people are going crazy for it!
If you fancy picking one of these up then follow the link below to pick up a jacket. The guys at Oi Polloi will help you out.
Available at Oi Polloi >>