We are delighted at The Stockroom to announce we have a tried and tested review of the popular Norse Projects Gustav Wool Sweatshirt from the guys at Pavilion Clothing. Before we start the review I thought we would give you an idea of who Pavilion Clothing are; founded in 1986 the retailer has become strongly established in the Welsh capital of Cardiff. Pavilion stock the finest in premium menswear clothing, including brands such as Norse Projects, Penfield, and Grenson. We strongly recommend you check out the store next time you want to get your fix of quality menswear clothing.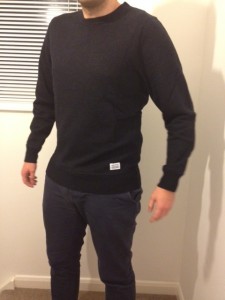 Front view of the sweatshirt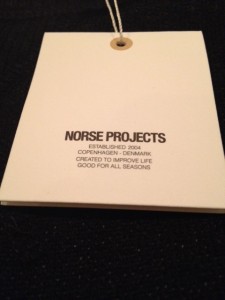 Norse Projects
Quality: *****
Made with 100% wool, this sweat shirt feels fantastic in your hand, you can instantly recognise the quality of the product. Norse Projects always deliver on this front and the Gustav wool compliments this further. People often ask me how wool feels when worn, and you do feel great. The only small drawback is that there is slight itching for the first 5 minutes. This should go after a while, combined with washing the sweatshirt accordingly.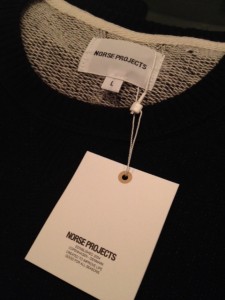 Norse Projects label
Fit: *****
One of the main reasons people pay a premium for Norse Projects is the fitting, this sweatshirt does no disappoint with fantastic fitting which makes you feel both comfortable and relaxed while wearing. For reference I am normally a Medium on the high street and a Large with Norse. The sweartshirt fit perfectly and holds on the right areas.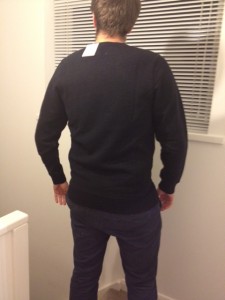 Rear View
Style: *****
As mentioned this sweatshirt looks and feels fantastic, the style of it is one of its biggest drawing points. Made with wool, the colour is a dark navy, almost black with small speckles of white. It is a fantastic finish and really adds to the overall design of the sweatshirt.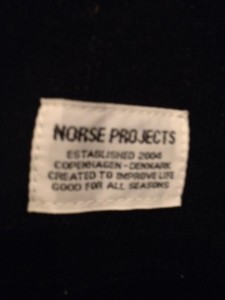 Front branded label
Final Thoughts
This Norse Projects sweatshirt is an absolute delight, it fits so well with the combined quality, you are onto a winner. It will also keep you warm in the winter but no restricted to this period. I strongly believe this can be enjoyed all year round. If you are after a quality, well fitted sweatshirt from a premium brand, look no further than the Norse Projects Gustav Wool Sweatshirt. This product was given to The Stockroom by the kind people at Pavilion Clothing, all my thoughts and ideas are my own.
If you would like to find out more, visit Pavilion Clothing 
If you are interested in purchasing this particular product, then follow this link Norse Projects Gustav Wool Sweatshirt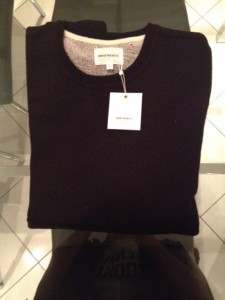 Front View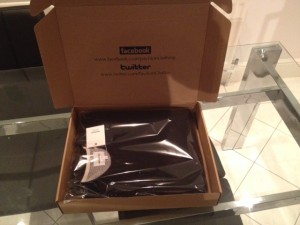 Unboxing the Sweatshirt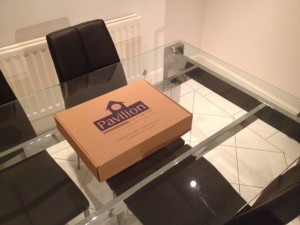 The packaging, stylish box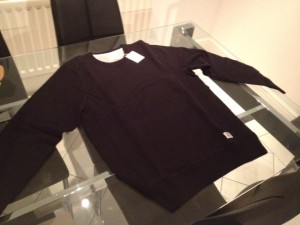 Folded out, first impressions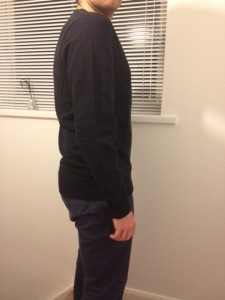 Side shot of the sweatshirt